Invest Requirements
You will only need to open an account in Darwinex. You need to send them a copy of your ID Card or Passport and a proof of residence (electricity, telephone, water bill…).
How to Register?
Step 1: Sign up as "Investor" with a username, email and password.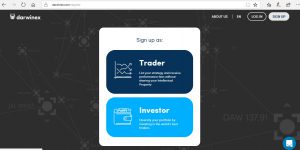 Step 2: Click on "Open Live Account" and fill your personal details.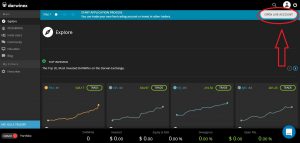 Step 3: Upload your ID Card / Password and a "Proof of Residence". Some regulators ask for signing additional documents (like CNMV in Spain).
Step 4: Once your account is aproved you need to fill a "Solvency" Questionnaire.

Step 5: Go to one of our Darwins (for example LVS) and click on "Trade".

Is my money protected?
Accounts are regulated under United Kingdom's laws (FCA). Your funds are held in segregated accounts and protected by the Financial Services Compensation Scheme (FSCS).